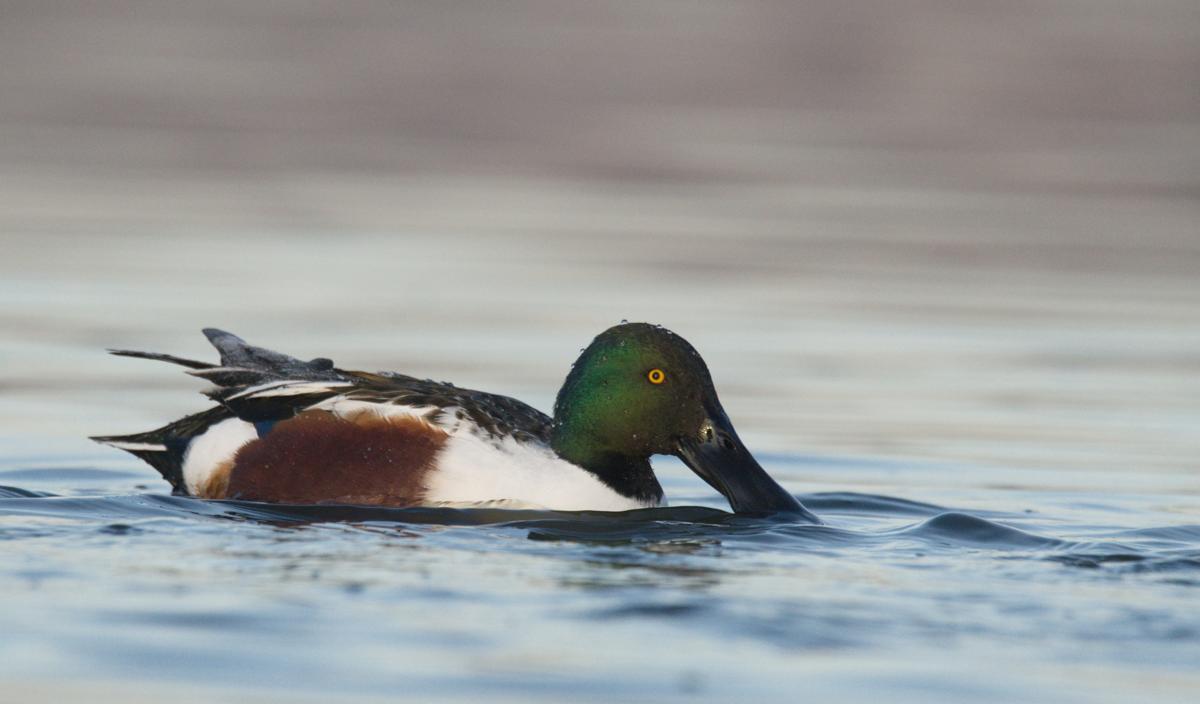 Northern Shoveler
Male Northern Shoveler at Constitution Gardens, Washington D.C. on December 25, 2019. This is the 3rd year my husband (begrudingly) and I have gone to DC for Christmas morning to photograph the sunrise on the National Mall and the 2nd since I took up bird photography.
My concern this year was in prior days, the temperature was low enough overnight that the pond was freezing (and staying that way throughout the day, despite temperatures getting into the 40s). After staying an hour at the Lincoln Memorial and Vietnam Veterans Memorial areas, we headed to Constitution Gardens. The pond was well over half-frozen but the area around the island and to the west was clear of ice. Despite having an initial issue with unleashed dogs scaring the ducks from near the island, I was able to go back a few minutes later and shoot them for an hour in solitude.
My strategy for this area is to be as close to the ground as possible since they are skittish ducks. The temperature was hovering around freezing and the grass was still frozen. There was also quite a bit of goose droppings that were also fortunately frozen. Despite those things, I crawled about 25 feet to the edge of the island and photograph quite a bit of them. As with last year, they tend to go to the southwestern side right beside the island to preen and nap. Since I had a more powerful camera with me this year, I took about 4000 shots of the Shovelers over that hour.
Lens - Tamron 150-600mm F/5-6.3 Di VC USD G2 @ 600m on Nikon D500