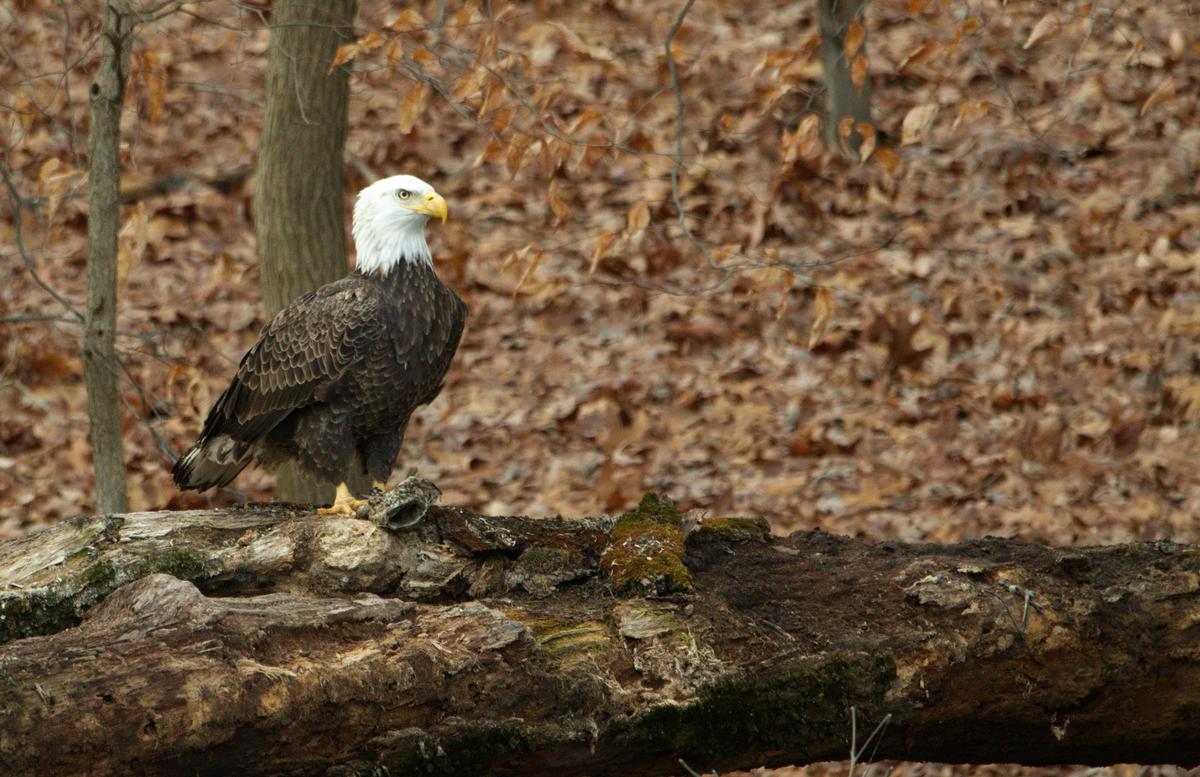 Bald Eagle
Bald Eagle taken in Northern Maryland on January 5, 2020. This was my first photographing outing of the new year and decided to go try my luck photographing ducks this morning. I woke up later than I wanted and didn't get started until almost 9 AM. When I arrived at this location, the only birds that I saw were geese and mallards. No Ring-necked Ducks or Mergansers were in sight. I kept driving a ways to see if they were further down.
I thought I saw something with a white head in the distance and thought "There is no way that is a Bald Eagle sitting there." As it turned out, it was. I got out of the car and grabbed my camera out of the passenger seat and took a few shots. Not thinking too clearly, I realized that was a mistake. It saw me and flew off, circling for a small amount of time before heading off into the distance. I did not have my auto-focus settings correct for birds in flight nor did I have the right shutter speed so most shots are blurry. I would have crawled into the passenger seat and taken shots from there if I could do it over again. I won't be making that mistake again!
This is also the first photo I have taken with my DSLR in 2020.
Lens - Tamron 150-600mm F/5-6.3 Di VC USD G2 @ 600mm on Nikon D500