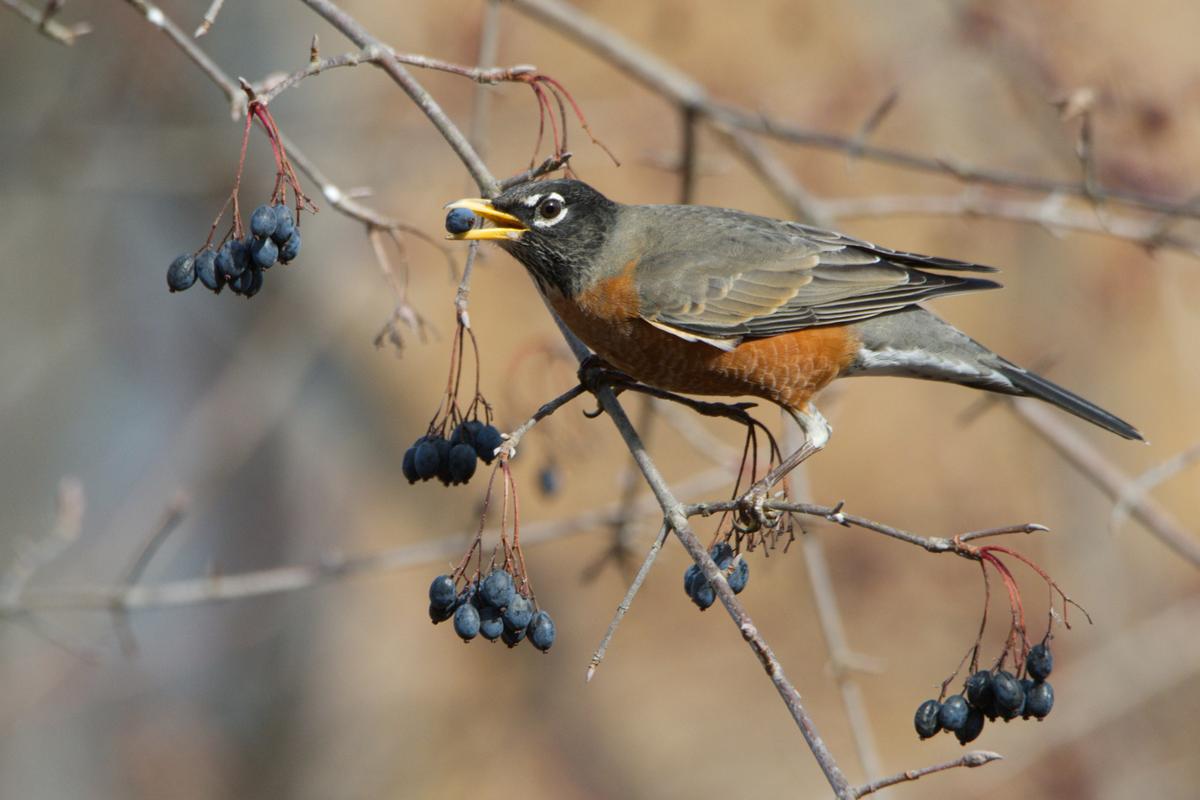 American Robin Eating Berries
American Robin eating berries at Lake Kittamanqundi on December 8, 2019. My visit to the lake today had started rather boring as the lake itself was void of any wildlife, including no sounds of birds. I walked the trail connecting Lake K to Wilde Lake as there is usually some common birds back there. My first walkthrough only turned up with some sparrows I had heard off in the brush. Wilde Lake was pretty quiet as well with the exception of some geese and after a quick scan, I decided to return back to Lake K.
The connecting trail, which is dubbed as the "Fitness Trail" by many birders due to having fitness equipment up and down it, was very full of bird noise on my return trip. While searching for a woodpecker that I had seen fly off, I noticed some robins gathered in a tree right off the trail. Of note in this tree were berries, which I was surprised to see there were still quite a bit on the tree. I sat and watched the robins (as well as two species of woodpeckers, sparrows, cardinals, and a lone waxwing) pull berries off for over an hour. It only happened a handful of times as they were off and on the tree.
I liked the colors in this photo (the orange/blue combination). Birds on trees with berries always makes me pause and wait for some action.
Lens - Tamron 150-600mm F/5-6.3 Di VC USD G2 @ 550mm on on Nikon D500