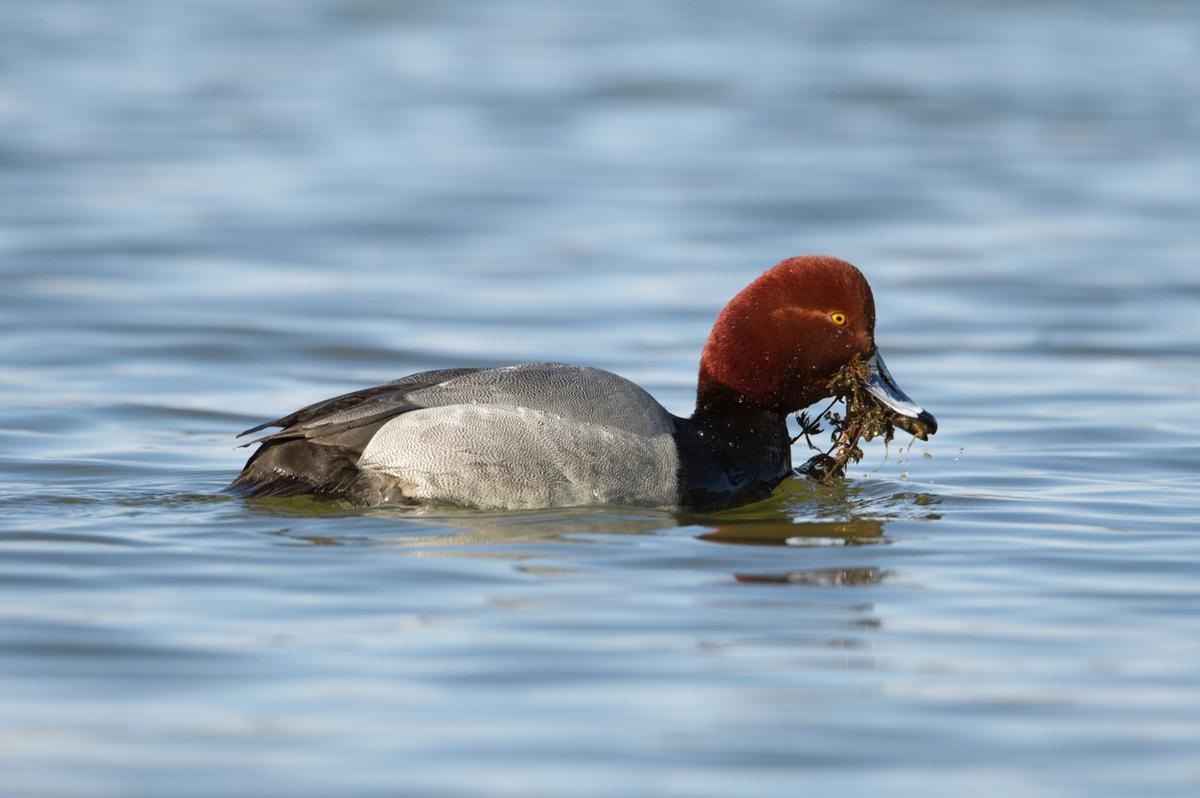 Male Redhead
Male redhead at Lake Artemesia on February 28, 2019. I recently upgraded to a longer, heavier lens and wanted to test it somewhere that I knew had both closer birds and some far out. Artemesia has had a nice variety of ducks and random migrants this year (a trumpeter swan and red-throated loons to name a few). I photographed the redheads last week close to shore so I wanted to go back to get them as well as the canvasbacks. On that same trip, the canvasbacks were out beyond the capability of my lens to get good photos.
When I arrived, the redheads were about 300+ feet out closer to the wide part of the lake. I took a trip around the southern portion of the lake in the meantime. I came upon the canvasbacks wandering within the large groups of geese. While watching the canvasbacks and solitary merganser, a green-winged teal was spotted swimming in and out of the geese (not a rarity but still unusual to see here). I had run into several photographers and birdwatchers I know that frequent this lake, so several hours were spent trying to get good shots of the teal.
It was around 3 that I decided to head out after being at the lake for 4 hours already. I made a quick detour through the brush to check where the redheads were before I left. They were not far from shore in a large cove right by the path. I sat on the ground for almost an hour shooting them and they eventually started to move further out into the lake. They did plenty of feeding and I witnessed a few wing-flaps. As it was getting late, I felt I had enough shots to see how well my lens performed.
Lens - Tamron 150-600mm F/5-6.3 Di VC USD G2 @ 600mm on Nikon D500