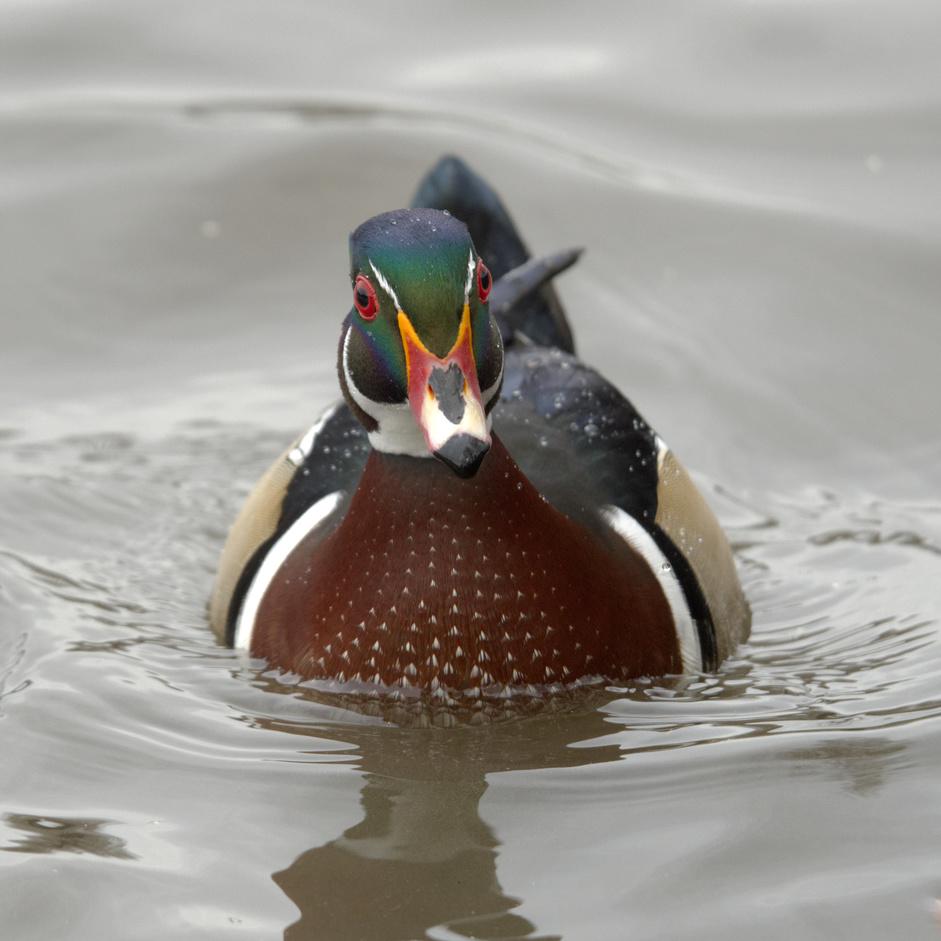 Male Wood Duck
Male wood duck taken on February 10, 2019 at a private location. I went to this particular location yesterday morning to shoot the wood ducks as well as some domestic species of birds. I found just one of the wood ducks, hanging on the opposite side of the pond from me. By the time I got to him, he had departed and I retraced my steps hoping to come across him. I rounded a corner and found him in a small stream. Unfortunately, he saw me as well and started to swim off. I had tried to outsmart him by getting in front of him and crouching behind some bushes as cover. It worked as he went back into the small stream. He did not fall for it a second time and swam off into brush a few hundred feet away.
It stayed in that area nearly the entire time I was there. I was crouched down along shore, attempting to shoot through the brush with little success. He eventually got bored and swam back towards the initial place I saw him. I followed and took a slow approach as he was rounding a bend, which was unsuccessful. He swam to nearly the opposite corner of me. I was debating which way would be faster to get to him when a couple came by with seed to feed the mallards and geese. All the waterfowl in the pond swam to the couple as they tossed seed. The wood duck slowly but steadily made his way over. I was able to shoot within 5 to 10 feet for approximately 15 minutes while he attempted to nab some of the seed.
This is one of my favorite photos I have taken. I love the colors on the male wood duck and I was really able to make them pop in post-production.
Lens - Tamron 100-400mm f/4.5-6.3 Di VC USD @ 290mm on Nikon D500