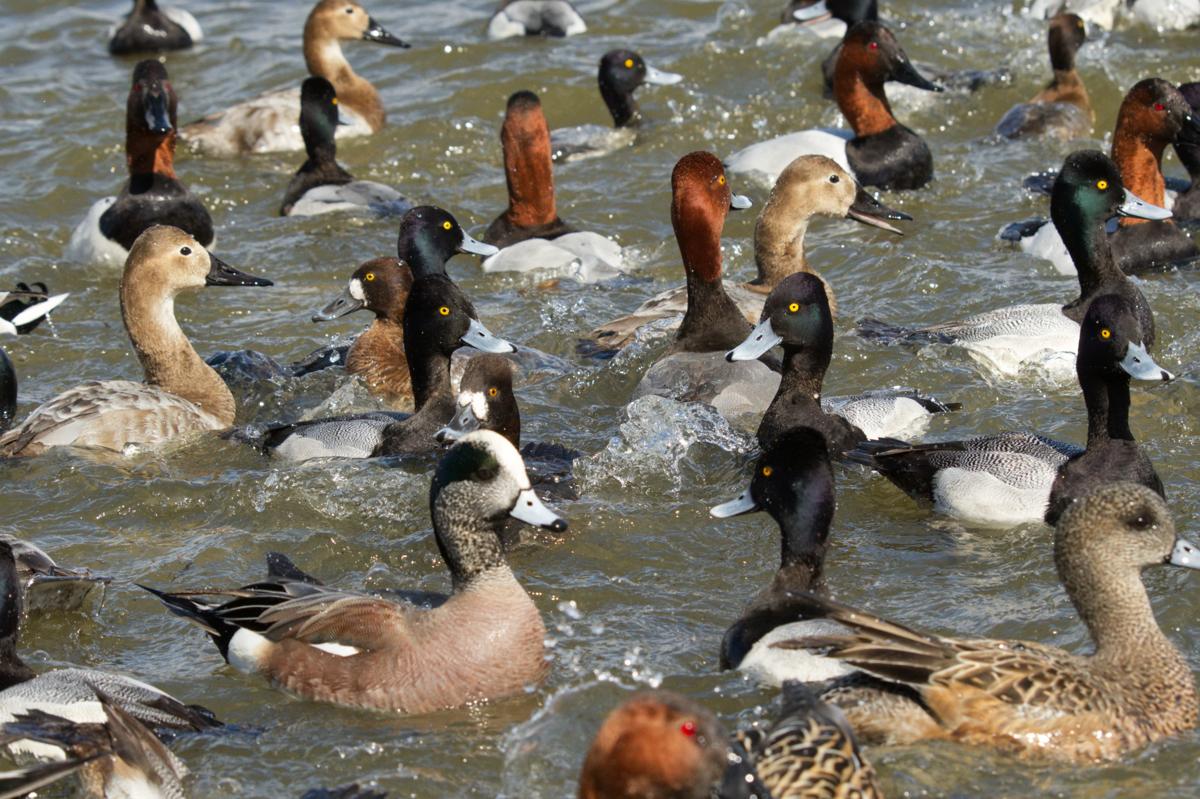 Ducks - Oakley Street
Canvasbacks, american wigeons, scaups, and redheads feeding frenzy at Oakley Street in Cambridge, MD on March 6, 2019. This particular end of Oakley Street is famous for having hundreds upon hundreds of ducks that stay in this part of the Choptank River every winter. It also goes by "The Wall of Shame" to some photographers due to how easy it is to get these ducks together for photos. They regularly get fed corn and seed all winter so it is a very easy place to get close-up shots of these ducks that would normally be skittish.
It was very cold that day (20° F with wind chill) so I bundled up in several layers and made the journey across the Chesapeake Bay Bridge to Cambridge. This was my first time at this location. I expected I would be there alone due to the weather and that was a correct assumption. There is normally a handful of photographers here on any given day throughout the winter. A friend had given me a bag of corn a few weeks prior and when I arrived, I made good use of it. Since these ducks are friendly, all I had to do was shake the bag of corn to get them excited. Unfortunately, being the only person there was also a curse. It was hard to throw corn and pick a spot to focus on where I think they would flock to. I gave them my entire gallon bag of corn over the 3 hours I was there.
I had forgotten to take a spare battery but I did have my old camera ready as a back-up. Due to the ducks being so close, I swapped lenses to my 100-400 instead of my 150-600 as I was just a few feet away. I was unable to get the wide shots I wanted near water level with the longer lens. I took almost 4000 shots there and plan to upload more from my time there. I intend to go several times next winter.
Lens - Tamron 100-400mm f/4.5-6.3 Di VC USD @ 400mm on Nikon D500