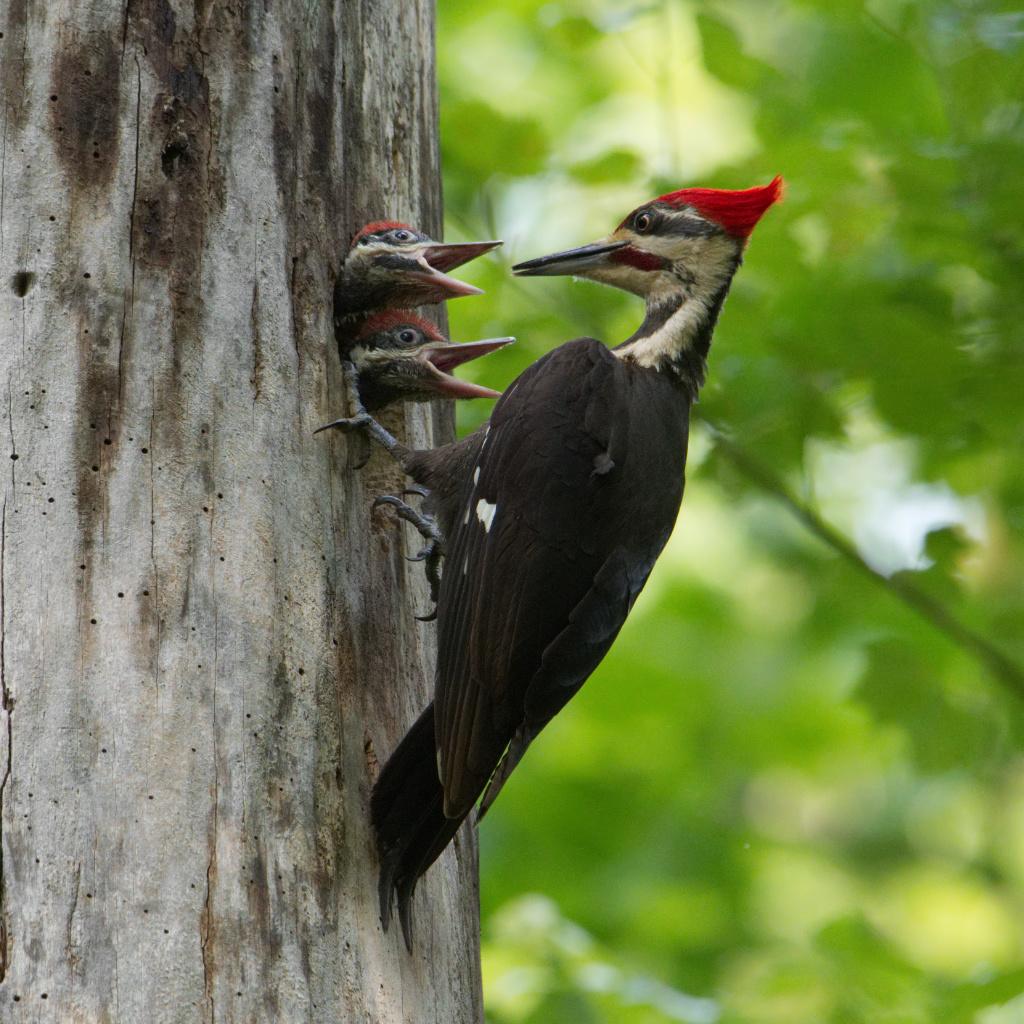 Pileated Woodpecker with Babies
Male pileated woodpecker feeding its young on May 18, 2019 in Howard County. I was told about this nest by a few photographers I know at the end of April but had forgotten about it. After seeing several photos of this nest on Facebook mid-May, I looked through my messages and decided to head over before the babies fledged. The dead tree they were nesting is was about 60 feet high and their hole was close to the top, a bit of an extreme photography angle. Once feeding had commenced, the parent would step into the nest and bring the babies fecal sacs out, flying off with them for disposal. Most of us were able to get good flight shots out of the hole. There were 3 pileated babies in the hole but I and many others only ever saw 2 poking out. Another photographer friend got lucky on her visit and she saw all 3 babies out for feeding.
As this location was just a few minute drive away, I spent 13 hours photographing them over 4 visits. The parents would only come about twice an hour average so there was a lot of downtime and talking with the other photographers. I plan to spend some time next spring searching for other pileated nests in the area.
Lens - Tamron 150-600mm F/5-6.3 Di VC USD G2 @ 550mm on Nikon D500