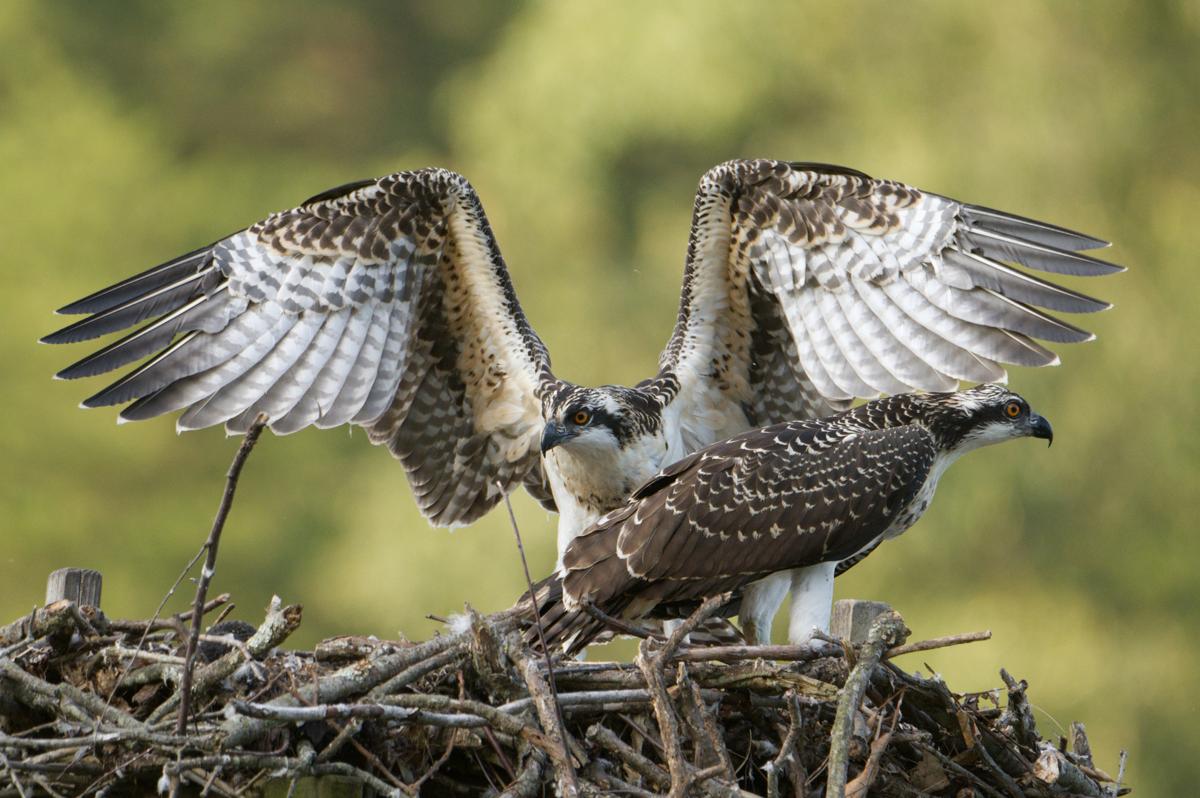 Juvenile Osprey
Juvenile osprey exercising their wings in preparation to leave their nest. Taken at a private residence in Pasadena, MD on July 9, 2019. A photographer friend built an osprey nesting platform several years ago at her home along the Magothy River. She has had osprey nest each year that she has had this platform and invited me to stop down this nesting season. This is my 3rd visit in the past 6 weeks. I had the opportunity to see them about a week old and waited for them to get bigger for my next visits.
On my last visit, it felt over 100 degrees so this visit was much more pleasant and shaded. I stayed for 3.5 hours this time around waiting for them to do things of interest (flapping, eating, attempting to fly). One of the adults eventually flew in with a fish. Most of the shots of them eating were with their backs turned from the sun so I did not get many shots of them with it. The adult flew off shortly before I left, allowing me to just get the juveniles together. My friend's neighbor happened to be mowing his grass towards sunset, making the juveniles tense. I snapped off many shots of the wing flapping while this was going on.
My friend has said that there is one of each sex in the nest.
Lens - Tamron 150-600mm F/5-6.3 Di VC USD G2 @ 600mm on Nikon D500