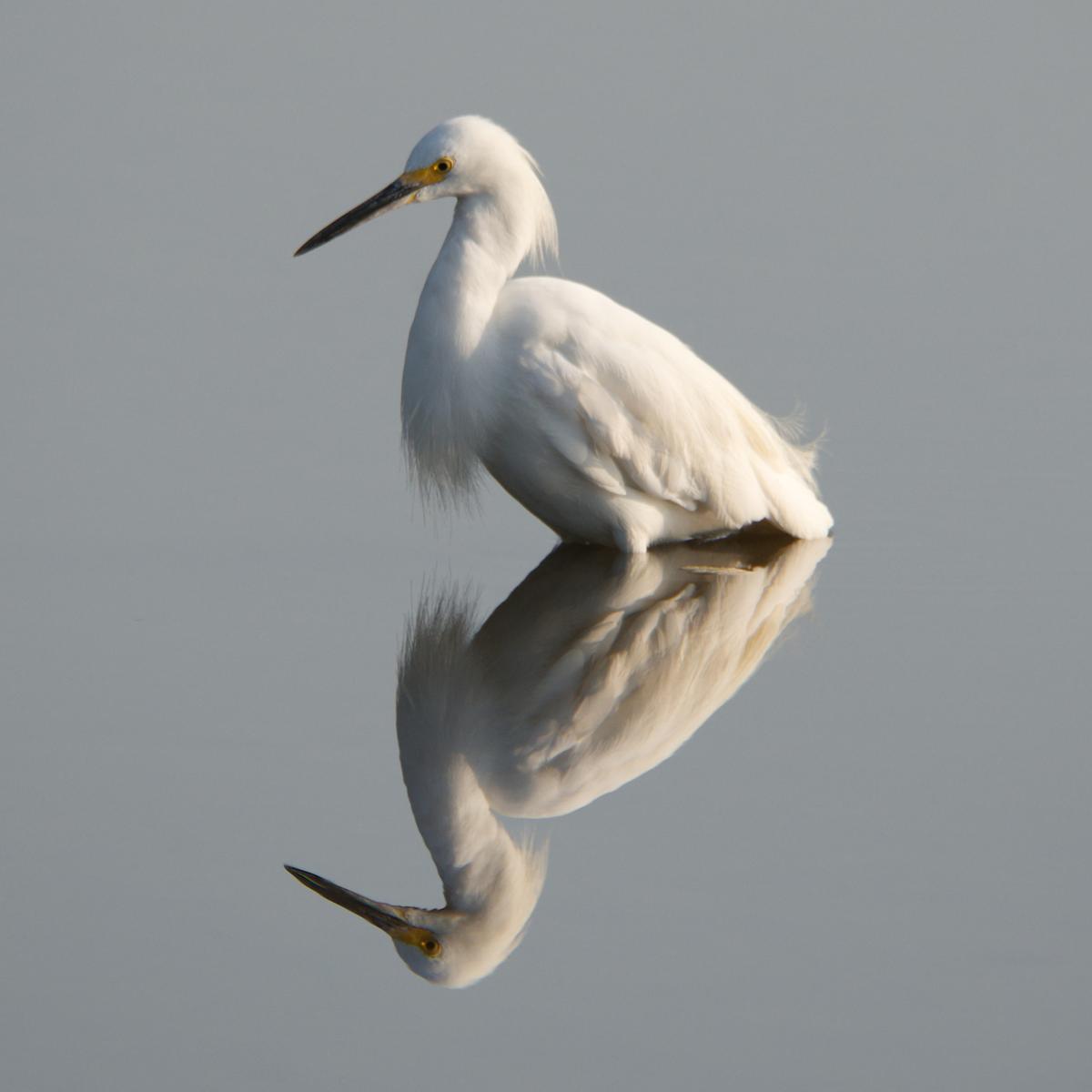 Snowy Egret Reflection
Snowy egret standing in calm water at Wetlands Overlook Park in North Beach, MD. Taken on July 27, 2019. This small park in North Beach features a large marsh right beside the Chesapeake Bay with a small boardwalk through one section. I had heard the tricolored herons and snowy egrets were back this year in high numbers. I had never been there but made the hour drive to be there at sunrise on 2 days. While the first day was good for tricolored herons on the boardwalk railing, the snowy egrets did not come close. I decided to go back a few days later to get more action shots.
On this day, I saw 5 tricolored herons and approximately 40 snowy egrets. Nearly all of both species did not come close for some time. While the water was high on my first visit, the low tide on this visit was better. Low tide in this marsh makes the area look like a mudflat so wading birds are more inclined to be in the shallows.
Only 5 snowy egrets flew near to the boardwalk while this particular one was the only bird who just stood in the water for a reflection shot. I have many shots of it standing with its reflection but I wanted to wait for the water to stop rippling from the landing. It stood there for almost 30 minutes until another snowy came in and scared it off towards the large group far out in the marsh.
Lens - Tamron 150-600mm F/5-6.3 Di VC USD G2 @ 600mm on Nikon D500