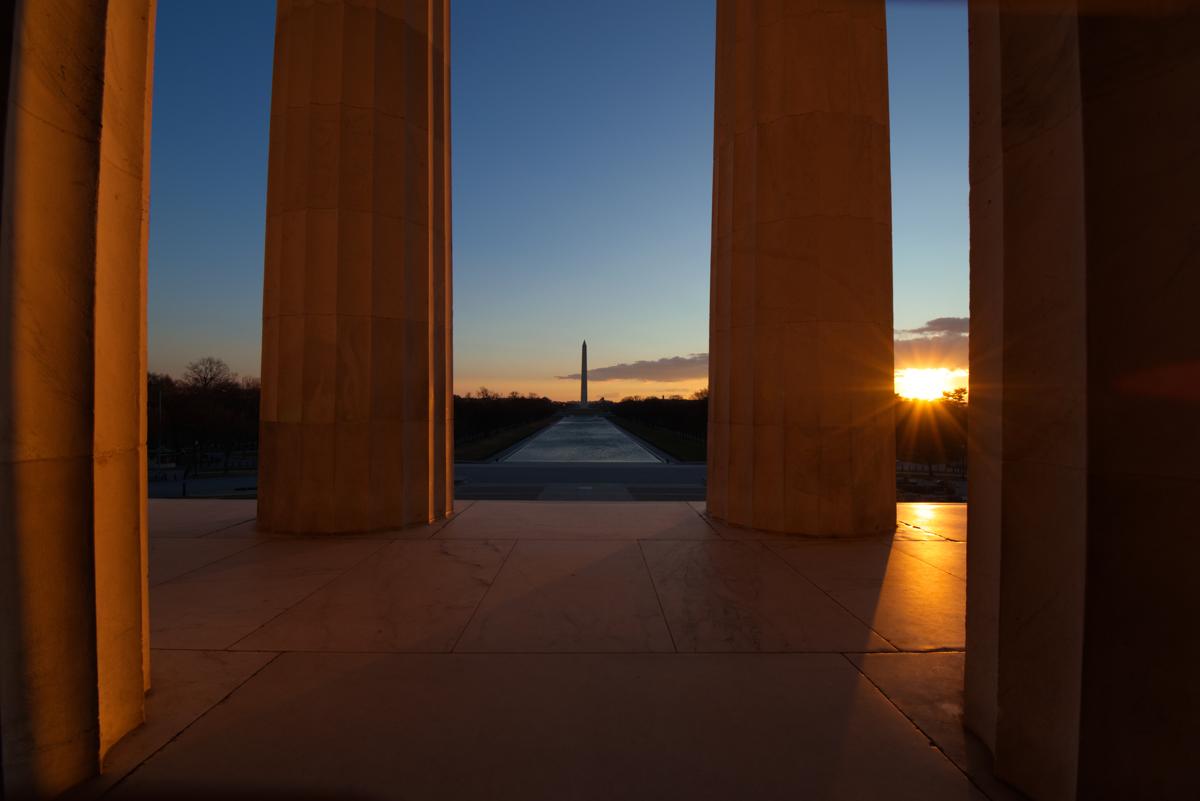 Lincoln Memorial Sunrise
Lincoln Memorial on 12/25/17. Even though it was windy and cold (25° with wind chill), we spent several hours Christmas morning in D.C. We drove to the National Mall at 7 AM. There were few people outside and only one other photographer in the Memorial. Tripods are typically not allowed in the Memorial due to how busy it is but the parks police was allowing it (due to no one else being there). You can see how windy it was by looking at the water on the Reflecting Pool.
This photo was shared by Capital Weather Gang on Facebook later the same day.
Lens - AF-P DX NIKKOR 10-20mm f/4.5-5.6G VR @ 10mm on Nikon D5500