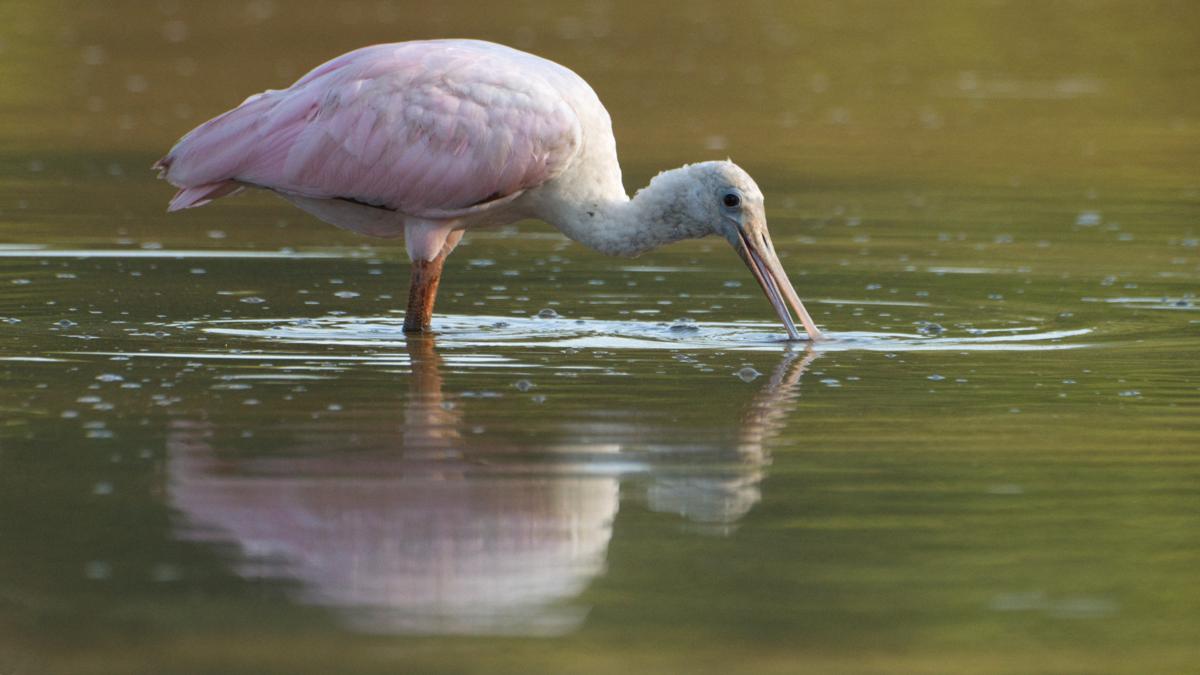 Roseate Spoonbill
Roseate Spoonbill at Huntley Meadows Park on July 13, 2021. Several weeks ago, this particular bird appeared in the marsh area of the park. A rarity in the north, a few do stay for extended periods of time. This bird was no exception and has had several hundred visitors since.
My alarm was set for 4:40 AM. I shut it off and pondered whether I should get up or go back to sleep. My mind was set the night before so I made my way out at 5:10. The sun was up by the time I reached the park near 6 AM so no wandering through the paths in the dark. The location in the park these unusuals tend to congregate is the furthest boardwalk from the entrance. The Spoonbill was not as close as I would like for getting decent photos when I got to its spot so I meandered around the rest of the boardwalks for an hour. When I got back over there, the crowd had grown a bit to perhaps 15 to 18 people. It decided to fly a close distance to the boardwalk and stayed there for over a half hour! I laid on the boardwalk for some time getting as close to water-level as I could, which is where this shot came from.
A perk of having a zoom lens as opposed to a prime lens: being able to zoom out and get focus on wildlife without having to move! Several photographers with prime lenses were unable to back their camera and tripod back far enough to get the entire bird in focus.
This was my first visit to Huntley since before the pandemic started (February 2020). I have seen Spoonbills in South Carolina so this bird was not particularly high on my "need to see" list.
Lens - Tamron 150-600mm F/5-6.3 Di VC USD G2 @ 600m on Nikon D500