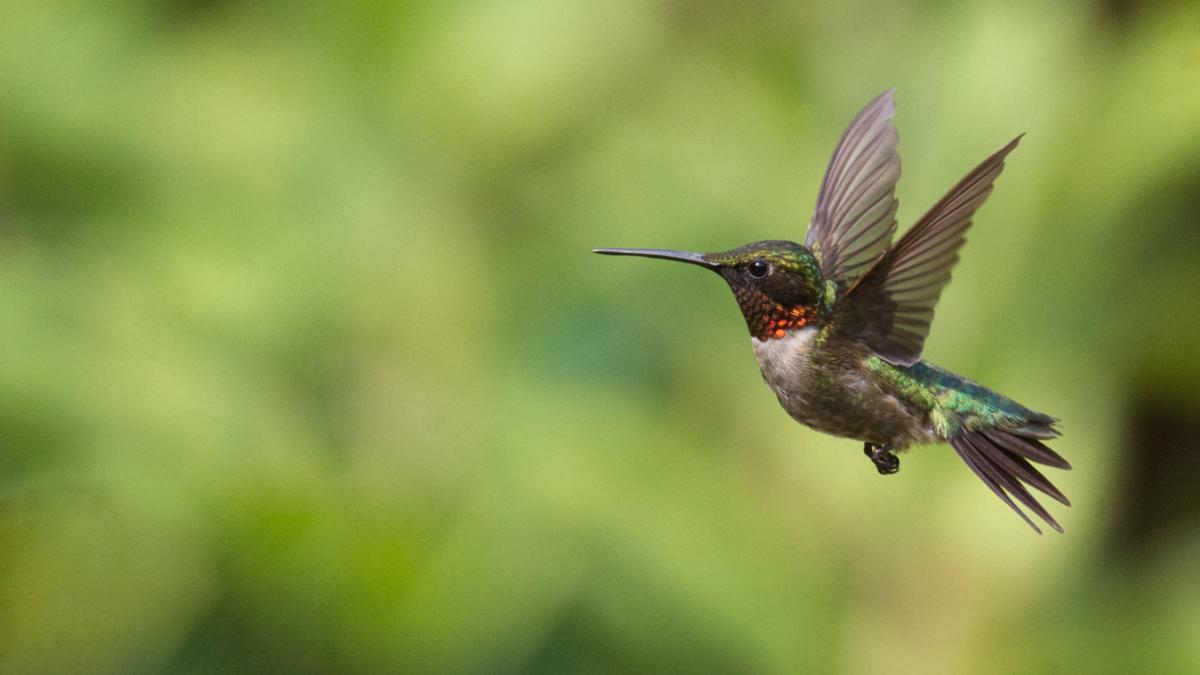 Ruby-throated Hummingbird
Ruby-throated Hummingbird male at Patuxent Research Refuge - North Tract on July 21, 2021. It had been over 2 years since my last visit to the Refuge and had an itch to photograph the Hummingbird Moths there. My plan wasn't to spend much time photographing hummingbirds. The sun was shining and no one was photographing them so I took some time out to shoot. My expectations were low but I got a number of great shots. While there were more people showing up, I moved off to photograph the moths and sat at the solo hummingbird feeder away from the building. I had a male pop in and out, posing in the tree with the sun reflecting on his red neck.
I wasn't expecting much since hummingbirds are difficult to photograph, especially without an external flash. My trick is to focus them while they are on the feeders and burst with group autofocus (focuses the closest thing to the lens) when they move off. People seem to get better results with modern mirrorless systems that have animal eye autofocus tracking and more frames per second.
I had my shorter telephoto on this trip due to a finger injury i.e. less weight to hold up. It has been some time since I've used this lens and it feels slower at autofocusing than my 150-600. My shots today of the hummingbirds were primarily with the 150-600 and could notice a difference when I swapped back.
Lens - Tamron 100-400mm f/4.5-6.3 Di VC USD @ 400mm on Nikon D500