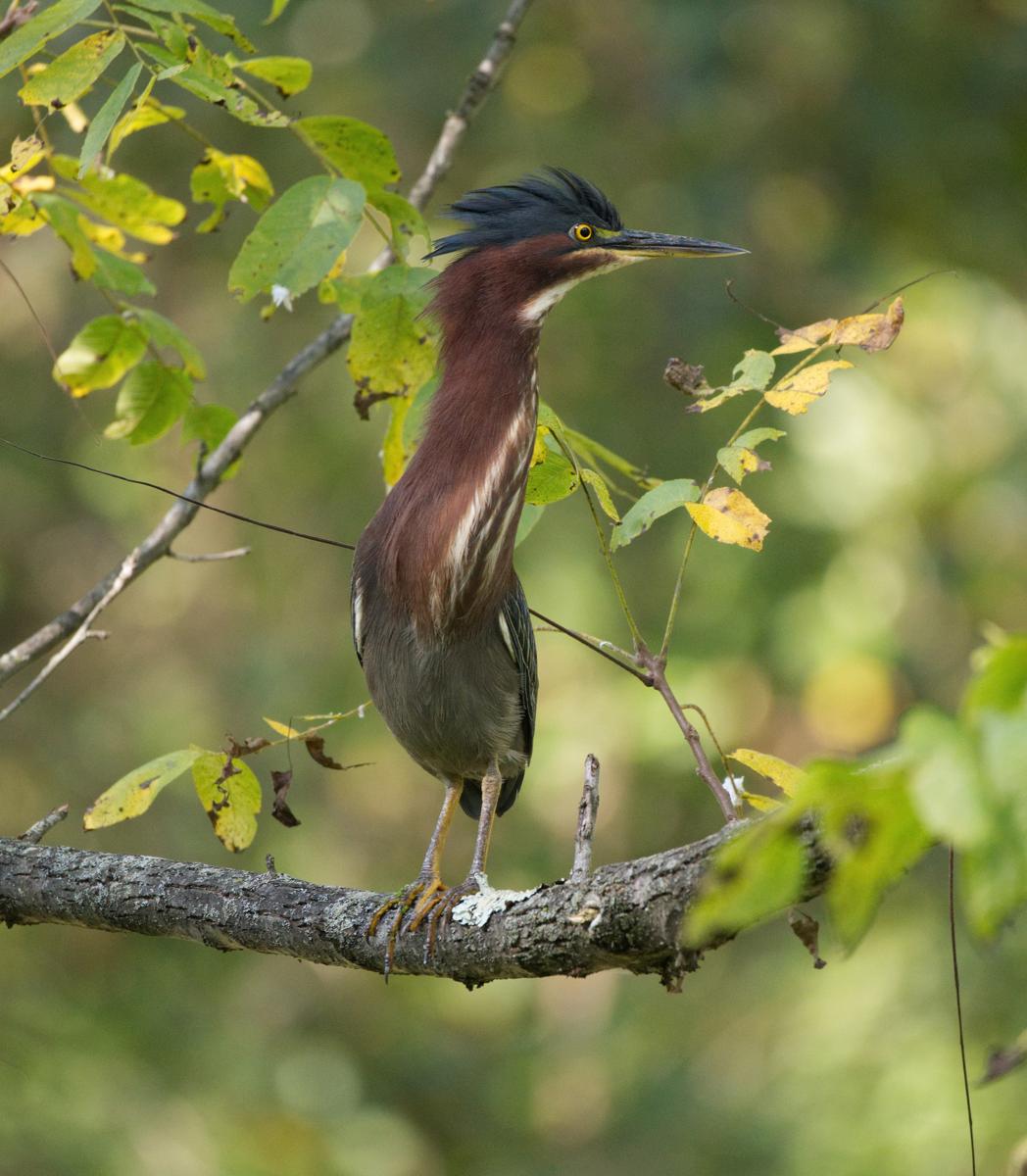 Flustered Green Heron
Green heron flustered in a tree in early September 2018. It flew up into the branches when I approached it from the opposite side and stayed up there for a long period of time. If they are feeling more skittish than usual, they will fly away immediately. It was not concerned with me and allowed me to shoot it for almost 15 minutes. This particular one gave me some fantastic shots with the evening light approaching. I am looking forward to shooting them with fall foliage before they migrate for the winter.
Taken in Howard County. I avoid posting the location of this spot as I consider it a hidden gem in my area. You are guaranteed to find at least one green heron at a very close range. I have found up to three at once earlier in the summer.
Lens - Tamron 100-400mm f/4.5-6.3 Di VC USD @ 400mm on Nikon D5500