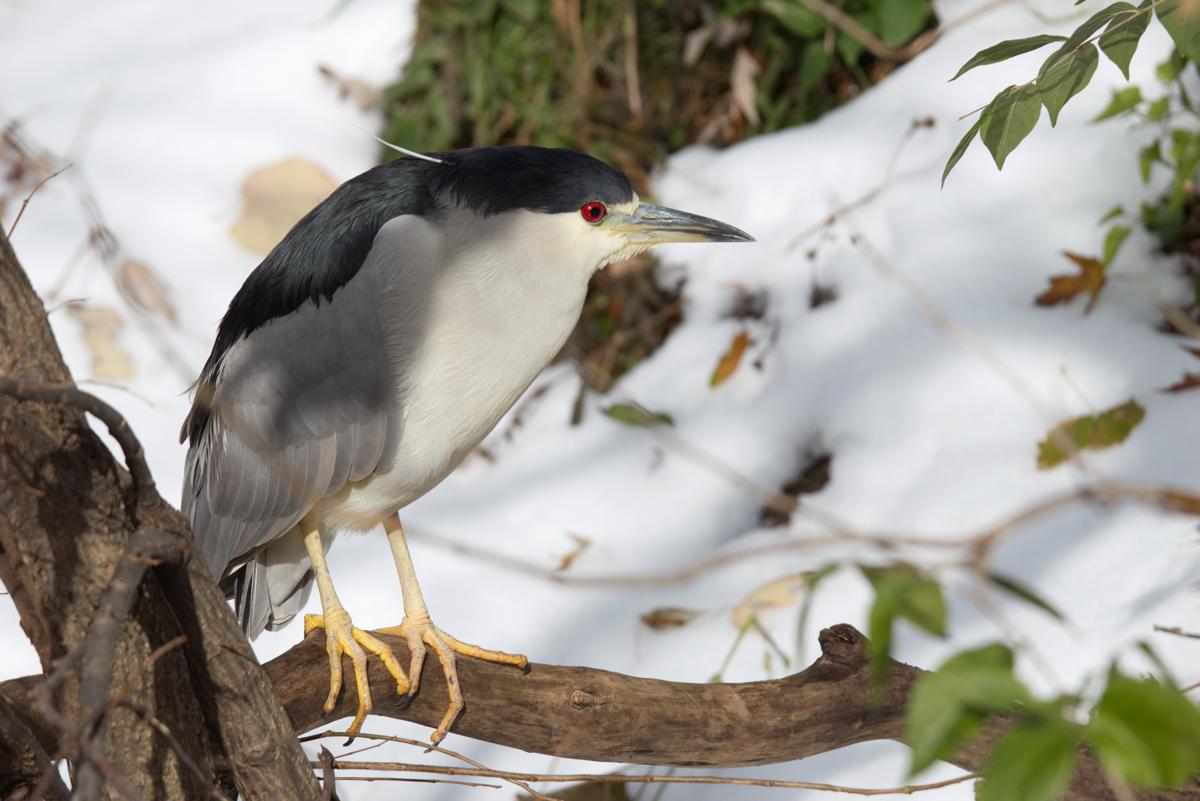 Snowy Black-crowned Night Heron
Black-crowned night heron with a snowy background at Baker Park on November 16, 2018. Our first winter snow came November 15. While Columbia got minimal snow, Frederick had received over 5 inches. I went back and forth all day that day debating whether I should drive to Frederick the next day. Since the roads would presumably be clear and it would be sunny, I did not want to miss one of my chances to get my shot before the snow melted. I had joked all summer long that I would love to get one of the night herons with a snowy background, knowing it was most likely futile at that time. There had been recent reports on eBird that the BCNH (both juvenile and adult) were still at Baker Park despite the temperatures dropping into the 30's so I figured my chances were high.
I met another photography friend there and we set out looking for the BCNH. We found the juvenile in its usual spot at the lake but no sign of the adult. We had finally found the adult over the creek a short time later but no snow in the background with an added bonus of it being asleep. A red-tailed hawk was our saving grace and woke up the heron as it went squawking by overhead. It still had no intention of moving but was awake. We sat there for some time waiting and it finally flew down to the creek by the snow! I was thrilled that some of my shots had turned out. I also got shots of it partially in the snow behind the tree.
Lens - Tamron 100-400mm f/4.5-6.3 Di VC USD @ 320mm on Nikon D5500