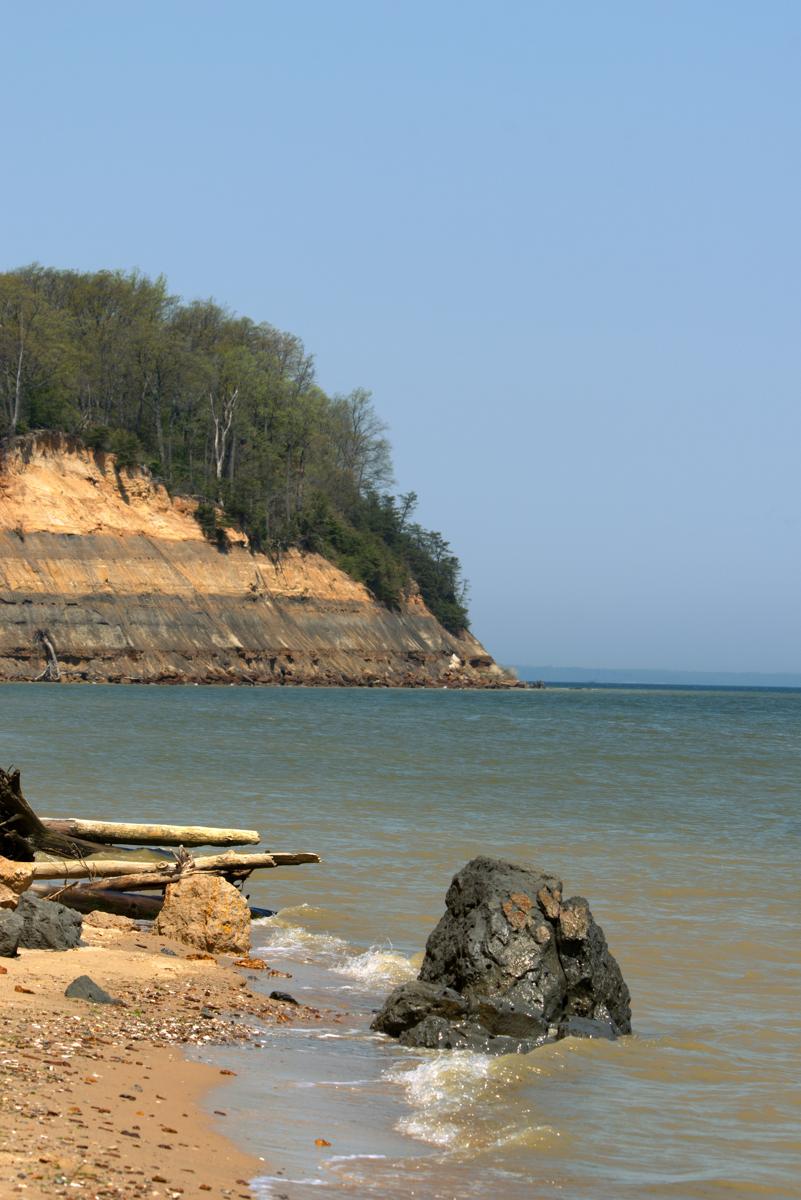 Calvert Cliffs State Park
First visit to Calvert Cliffs State Park in Lusby, MD. It's a 2 mile flat hike to get to the cliff viewing area. The fastest path to the cliffs is the red trail, which is mostly bordering a swamp. The cliffs are unable to be walked under currently due to erosion and the possibility of rock slides. There are orange fence and barriers up to prevent people from straying away from the main beach. Outside of the view, the other draw to this particular park is finding shark teeth and fossils that wash up on the beach.
I used my telephoto lens to take this. I took several shots with my wide-angle lens but we were too far away to get any meaningful detail.
Lens - Tamron 100-400mm f/4.5-6.3 Di VC USD @ 140mm on Nikon D5500