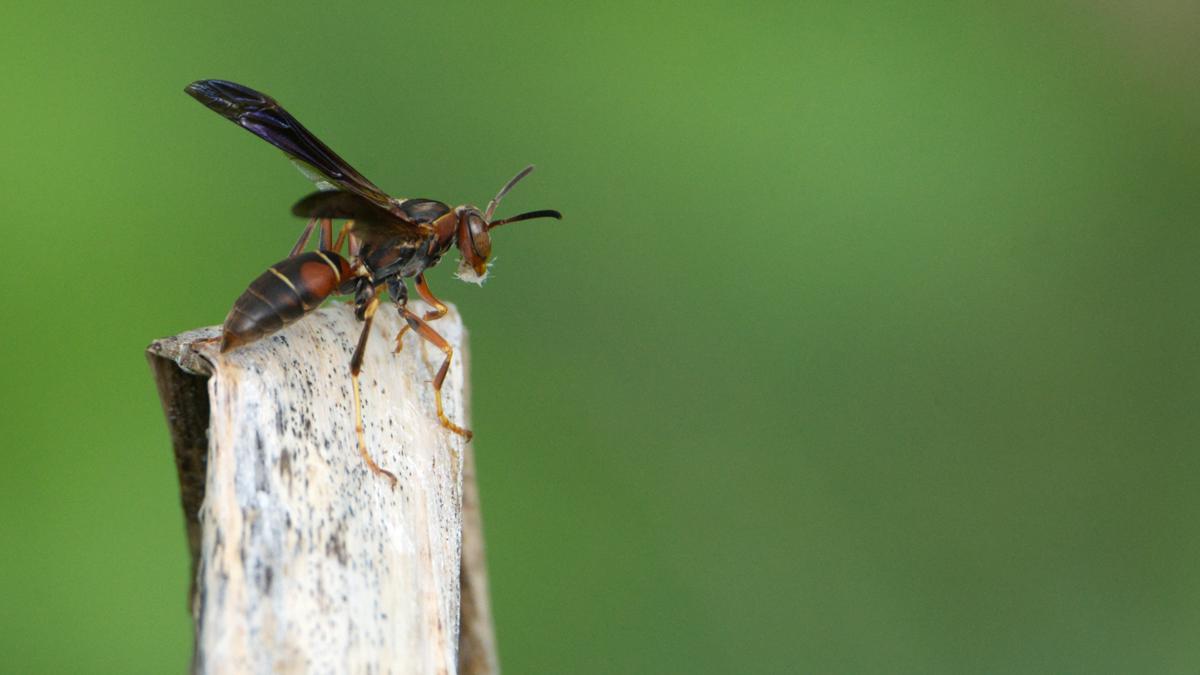 Paper Wasp
Paper Wasp on April 11, 2021. Spring is here so many insects and bugs are now out and about. With it being in the mid-70's this afternoon, I walked the neighborhood treeline looking for birds. The bees were busy pollinating and the Paper Wasps were flying around. Despite being wasps, I find them enjoyable to photograph due to their coloring.
A scratching sound was coming from my location and I was unable to locate a creature that would be making that noise nor did I find anything in the trees above. A lone Paper Wasp was in front of me on a stem and the scratching sound mystery was solved! I didn't understand the scratching and noted that it had material in its mouth when it flew off. I witnessed several other wasps doing this for extended periods. My research later when I came home said they mix the dead material with their saliva and carry back to the nest for construction.
Paper Wasps are generally docile as long as you haven't threatened them. They have a highly painful sting and are at a pain level 3 out of 4 on the "Schmidt sting pain index".
Lens - Tamron 150-600mm F/5-6.3 Di VC USD G2 @ 600m on Nikon D500