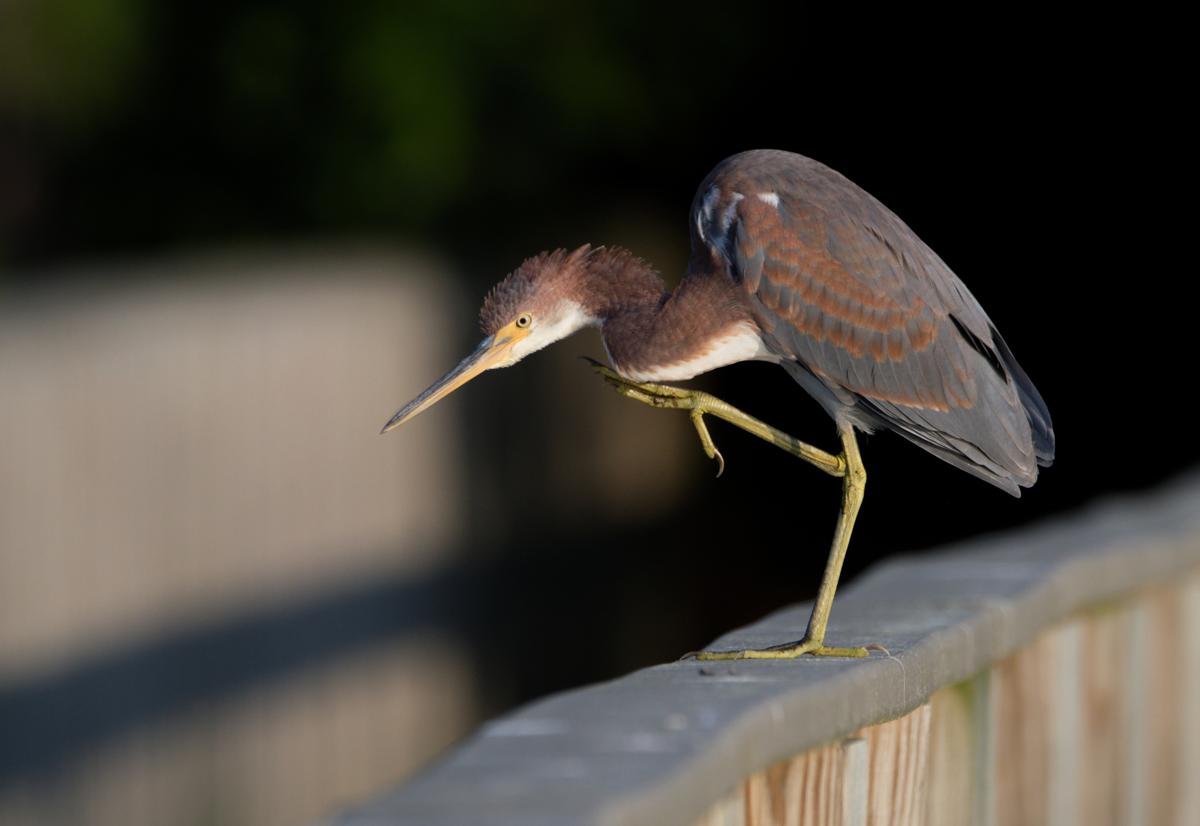 Tricolored Heron
Juvenile Tricolored Heron in North Beach, MD on July 25, 2019. This is my favorite bird to photograph. Hearing there were several back in the area, I drove an hour for a sunrise arrival. Three of the herons perched along the boardwalk railing, preening and sleeping all morning. The deep maroon color of the feathers and their surprisingly small size makes them a gorgeous subject.
Despite being low tide that morning, the mud flats were submerged. The water was too deep for the Tricoloreds and Snowy Egrets to forage for food. Most of the bird activity was beyond the reach of my lens. Several hours later with minimal activity and shooting into the sun, I relented and re-visited a couple days later.
This is one of the highest ranked eBird photos for Tricolored Herons in the world.
Lens - Tamron 150-600mm F/5-6.3 Di VC USD G2 @ 600m on Nikon D500