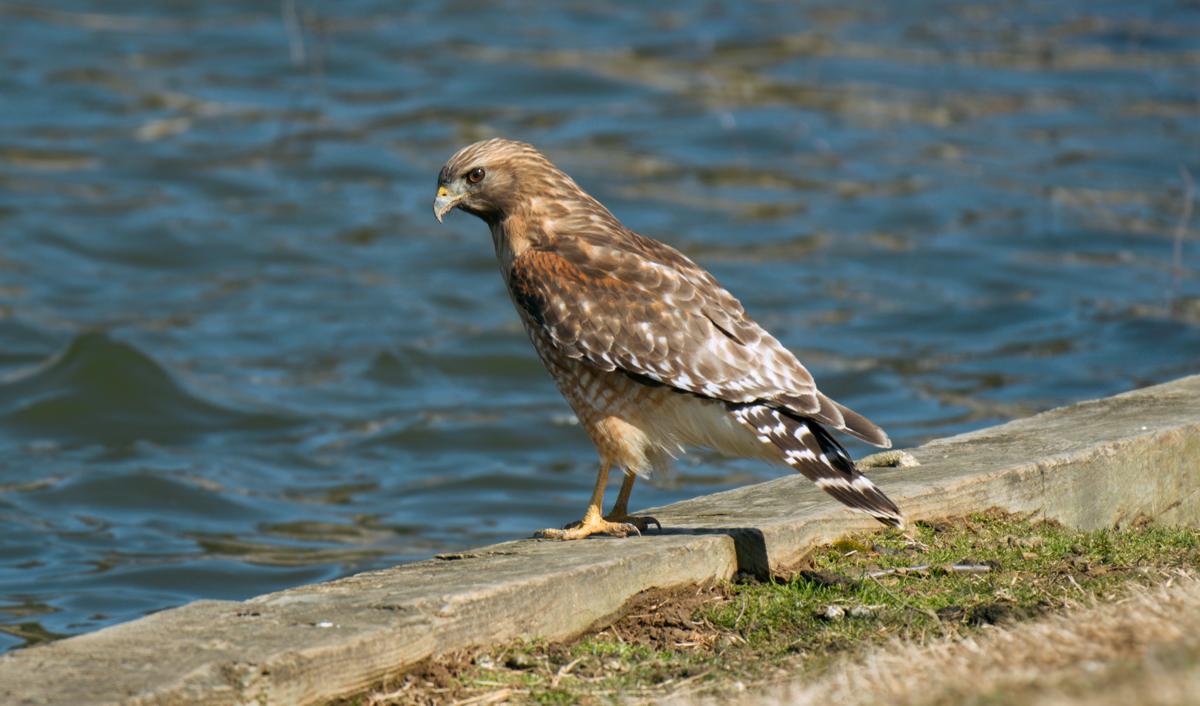 Male Red-shouldered Hawk
Male red-shouldered hawk sitting along the pond shore at JHUAPL. There were two hawks I spotted at the pond several minutes apart. I presumed it was a male and female based on their calls back and forth. Later on this was confirmed as they sounded like they were mating in a pine tree nearby.
I had presumed that this was the female based on looks. I asked in a bird identification group online and females are the larger birds. Based on other pictures of mine, it was determined that this was probably the male. I found an image online that showed the male hawk looking spot-on to this one.
Lens - Tamron 100-400mm f/4.5-6.3 Di VC USD @ 400mm on Nikon D5500