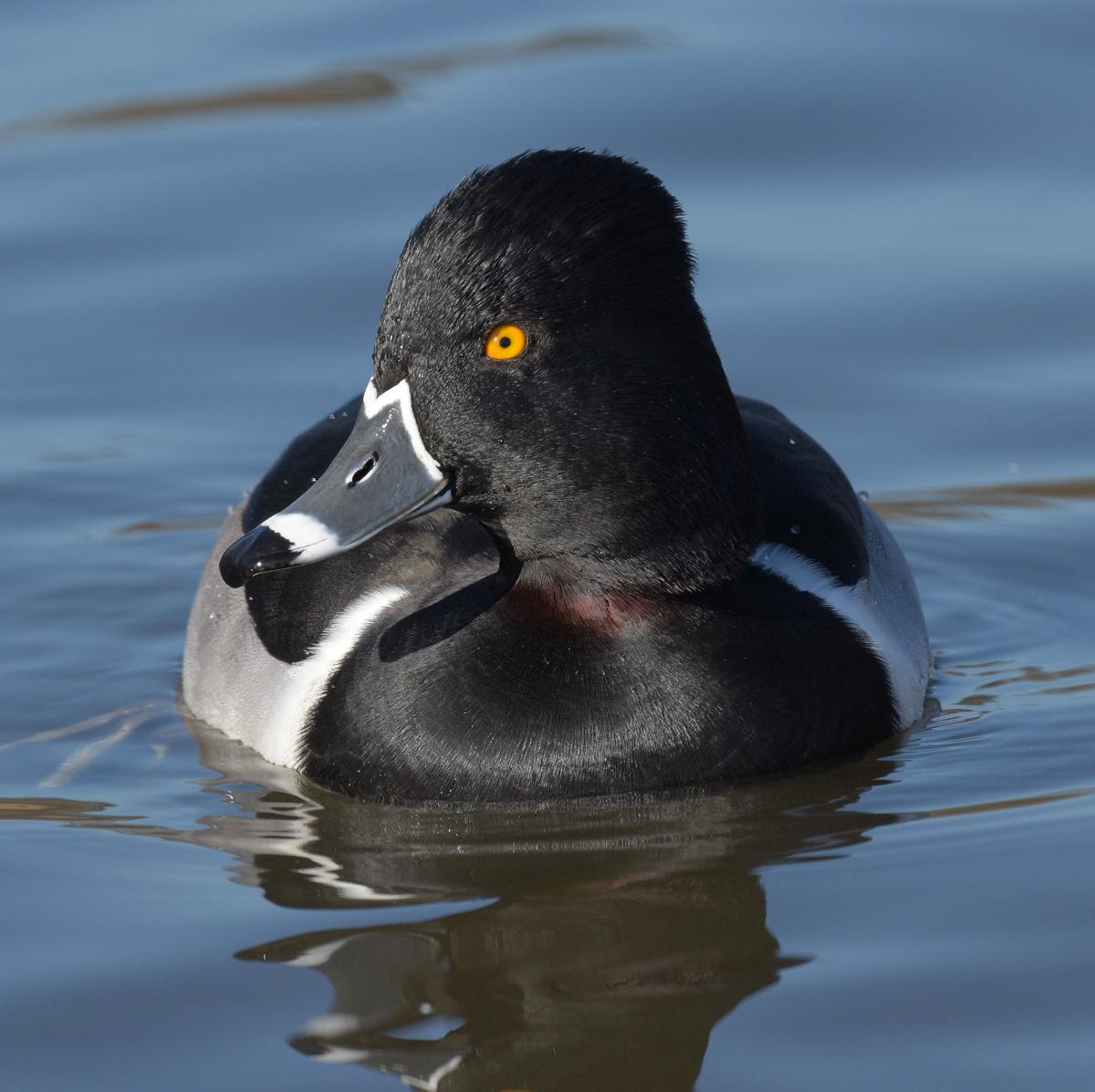 Ring-necked Duck
Ring-necked duck in Baltimore County late December. While this is private property, they have a small pond they allow people to come feed the waterfowl. Most of the waterfowl are geese and mallards with a few more interesting duck species mixed in. While this spot is known to have wood ducks, none have been seen for several weeks. Great blue herons will occasionally pop in along the far shore as well.
While people were feeding the geese, I noticed there was only one ring-necked duck in the pond. I did not have any food on me (corn, peas, non-bread/grain) to toss out so the ring-necked was further out most of the time. One group of ladies who came by tossed out what looked like a large sack of food that I was unable to identify. It kept the geese and mallards occupied and bottom-feeding for almost 30 minutes, as it did the ring-necked. Despite the sun being high in the sky, I was able to angle myself to get some colorful shots. I sat there for some time until it seemed the food supply had run out and the ring-necked duck went back into the middle of the pond.
Another species of note I was surprised to see here was a lone female common goldeneye.
Lens - Tamron 100-400mm f/4.5-6.3 Di VC USD @ 400mm on Nikon D5500