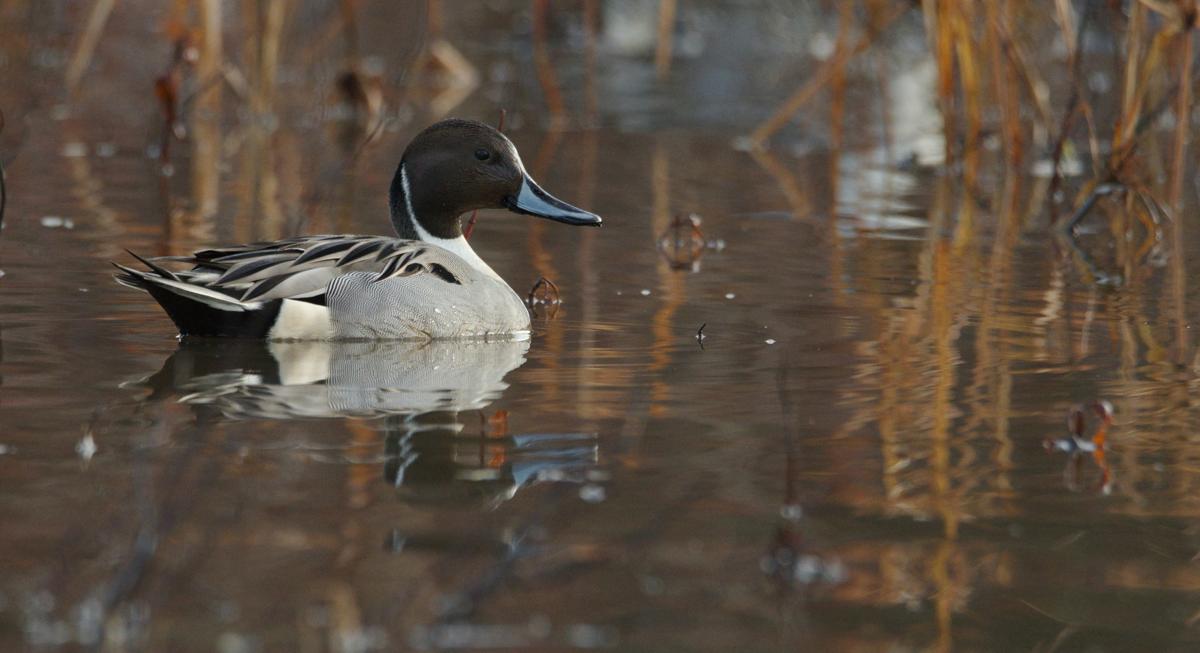 Male Northern Pintail
Male Northern Pintail at Huntley Meadows Park on November 24, 2019. I had not been to Huntley Meadows Park (HMP) for almost 2 months but seeing others shots of the pintails made me really want to go. The only other Pintail I've seen was also at HMP in the spring. As per my usual when I go to HMP, I was out the door well before sunrise to make the 45-minute ride.
It had rained the prior evening so I spent most of the morning crouched on the boardwalk until the sun was warm enough to dry it off to sit. The pintails were cooperative enough for shots but not as close as I would have liked. I spent most of my time there shooting them as the 15 MPH winds were keeping most of the other birds quiet. By the time the sun came out around midday, I was shooting into the sun and those shots had harsh light.
While there was a slight amount of sun after sunrise, I still had a higher ISO due to overcast. I tend to shoot at least 1/1000th with my monopod as I still have some steadiness issues at lower shutter speeds with such a long lens on it. I was surprised by how well these shots came out at 1/500th. This shot was at 7:52 AM.
Lens - Tamron 150-600mm F/5-6.3 Di VC USD G2 @ 600mm on Nikon D500