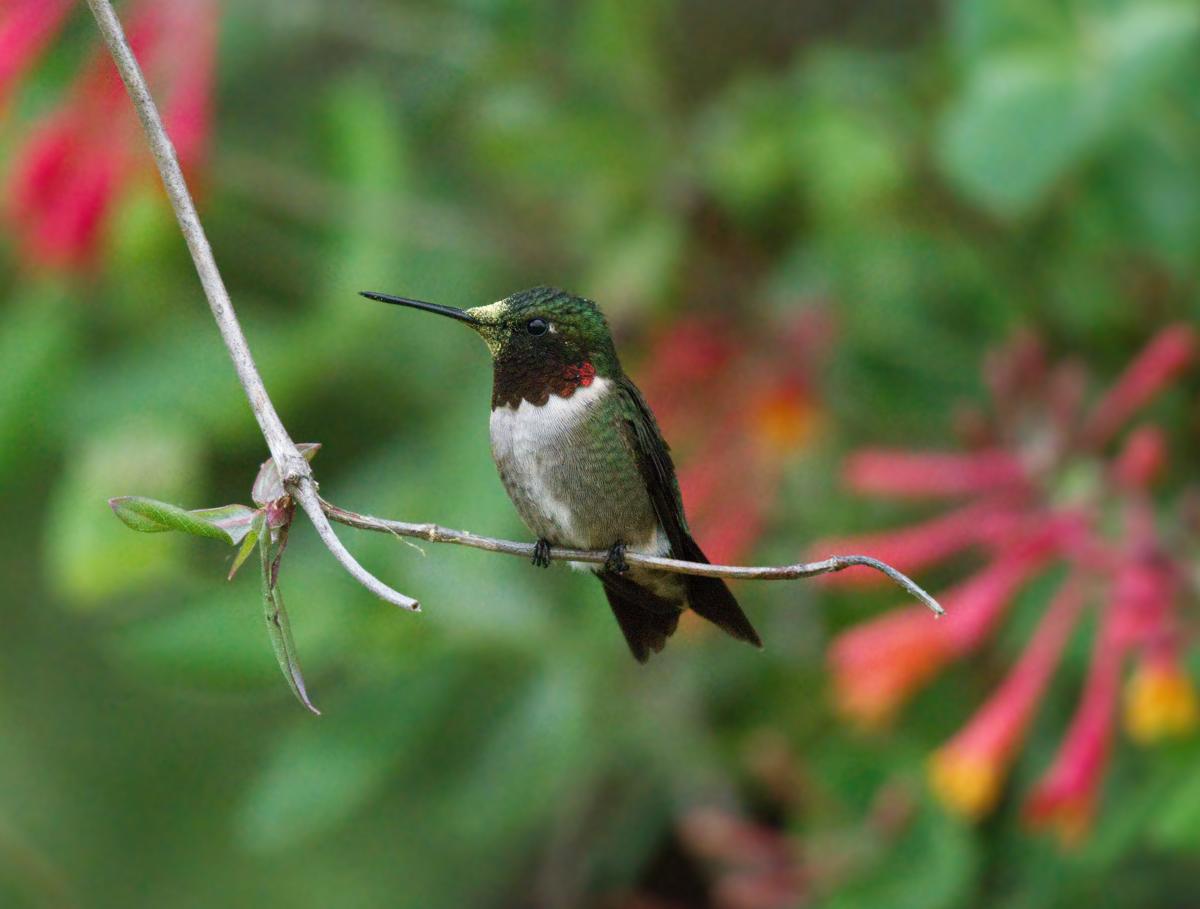 Male Ruby-throated Hummingbird
Male ruby-throated hummingbird at Patuxent Research Refuge - North Tract (Merganser pond observation tower). I had read several days prior that the hummingbirds were back at the Refuge and since it's only about 15 minutes away, I headed over there for over 2 hours. I ran into several birders photographing them both here and at the main contact station where they have feeders. I was given a tip by another local birder that one of the hummingbirds was taking a liking to a particular branch and to keep a watch in that area. Not too much longer afterwards, one of the male hummingbirds took a break on that branch and I snapped off a bunch of shots. The pollen on his beak is very visible in this shot.
I had to do a bit of post-processing on this shot as the noise at ISO6400 was too much. I blurred everything that was not in focus to make it look more pleasing.
Lens - Tamron 100-400mm f/4.5-6.3 Di VC USD @ 400mm on Nikon D5500