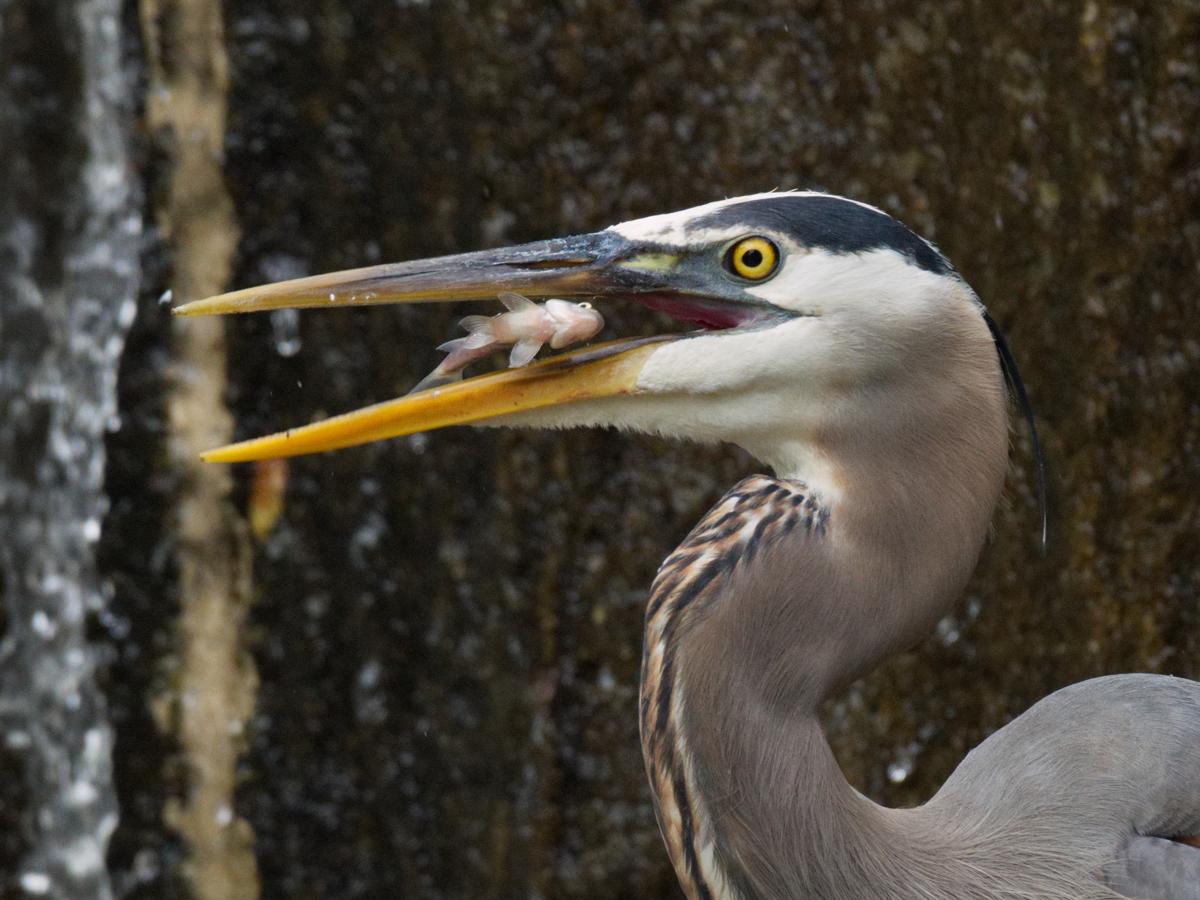 Great Blue Heron Tossing Fish
Great blue heron tossing in lunch at the bottom of the Wilde Lake dam. I ran into another photographer I'd met once before and we were both following the heron along the bottom of the dam waiting for it to catch a fish. It went up to the top of the dam once but flew back down after we arrived back at the top of the dam. After an hour of observing, it finally made a successful attempt at a meal. It had another successful meal several minutes later before flying to the top of the dam again. I skimmed my photos when I came home but came across this one later on while doing a full look through the set.
While I normally get many photos of heron eating, I'm usually further back or on higher ground looking down at the heron. I was level with the heron for this shot. This was my favorite of the day and it is always exciting to get a shot off that you weren't expecting.
Lens - Tamron 100-400mm f/4.5-6.3 Di VC USD @ 400mm on Nikon D5500