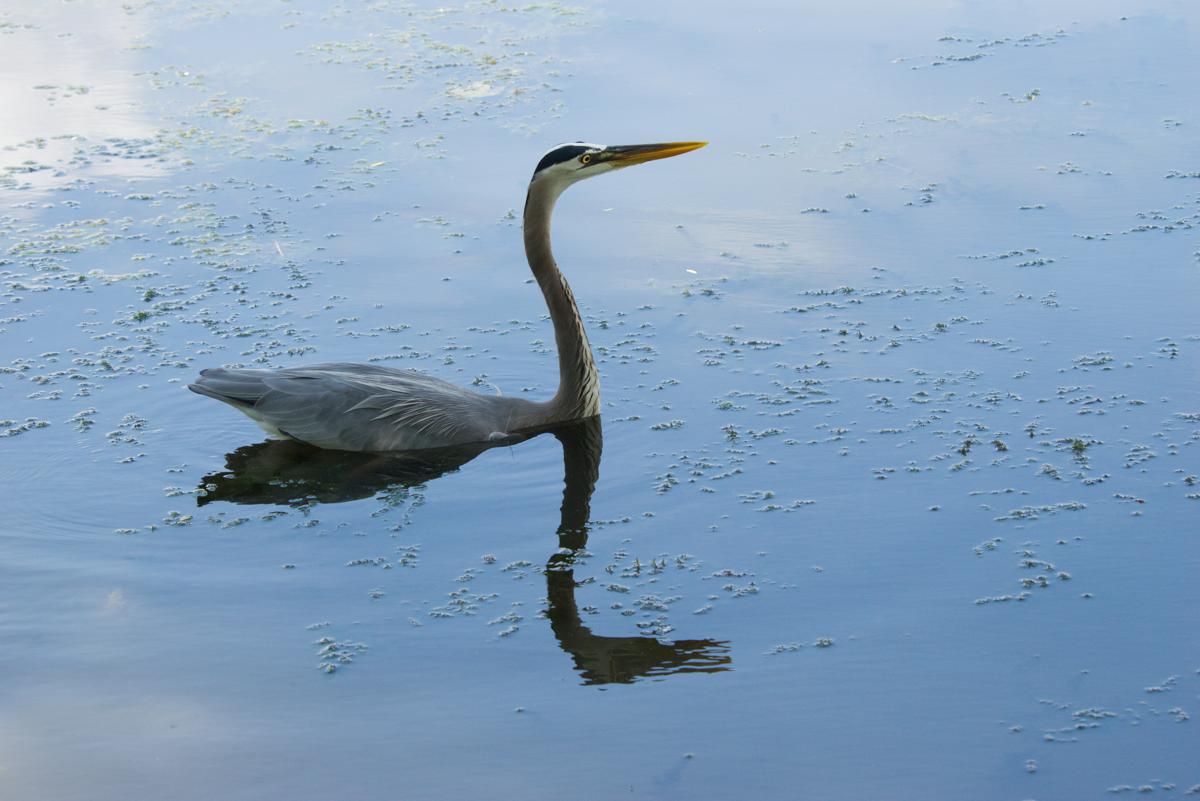 Great Blue Heron mimicking a Swan
Great blue heron wading through Lake Kittamanqundi. I had never seen a heron wading so far from shore at our local lakes so this came as a surprise to me. This particular heron was being incredibly tolerant of me being several feet away photographing it for 2 hours on the eastern side of the lake. When it started wading out from shore, my initial thought was "It looks like a swan out there!". It did catch a fish while out there far and brought it back to shore to eat.
I uploaded this photograph to the "MD Birding" group on Facebook with the quote "My mom told me I could be anything so I became a swan." (which I thought was an amusing caption).
Lens - Tamron 100-400mm f/4.5-6.3 Di VC USD @ 400mm on Nikon D5500