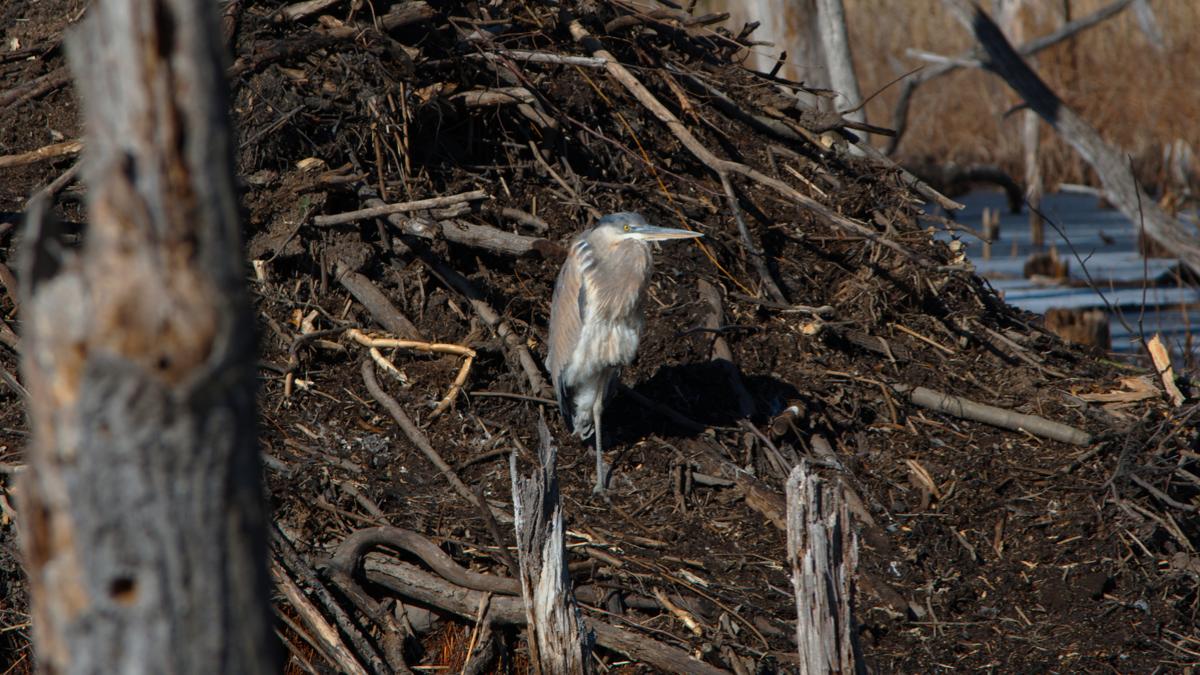 Great Blue Heron - North Point State Park
Great Blue Heron along the Marsh Trail at North Point State Park (Edgemere, MD). The first heron we saw was already flying away from me by the time I saw it. We were observing two bald eagles in the distance when we heard a sound coming from the beaver dam about 75 foot away. A heron started walking onto the beaver dam and was hanging out there. I took some photos and attempted to walk around through the woods to get closer to the heron. He had heard me coming and flew off. I got stuck in thorns and bruised my shin on a tree in my failed attempt.
I had to post-process this as it was over-exposed and too bright to show detail.
Lens - AF-S DX NIKKOR 55-200mm f/4-5.6G VR II @ 200mm on Nikon D5500