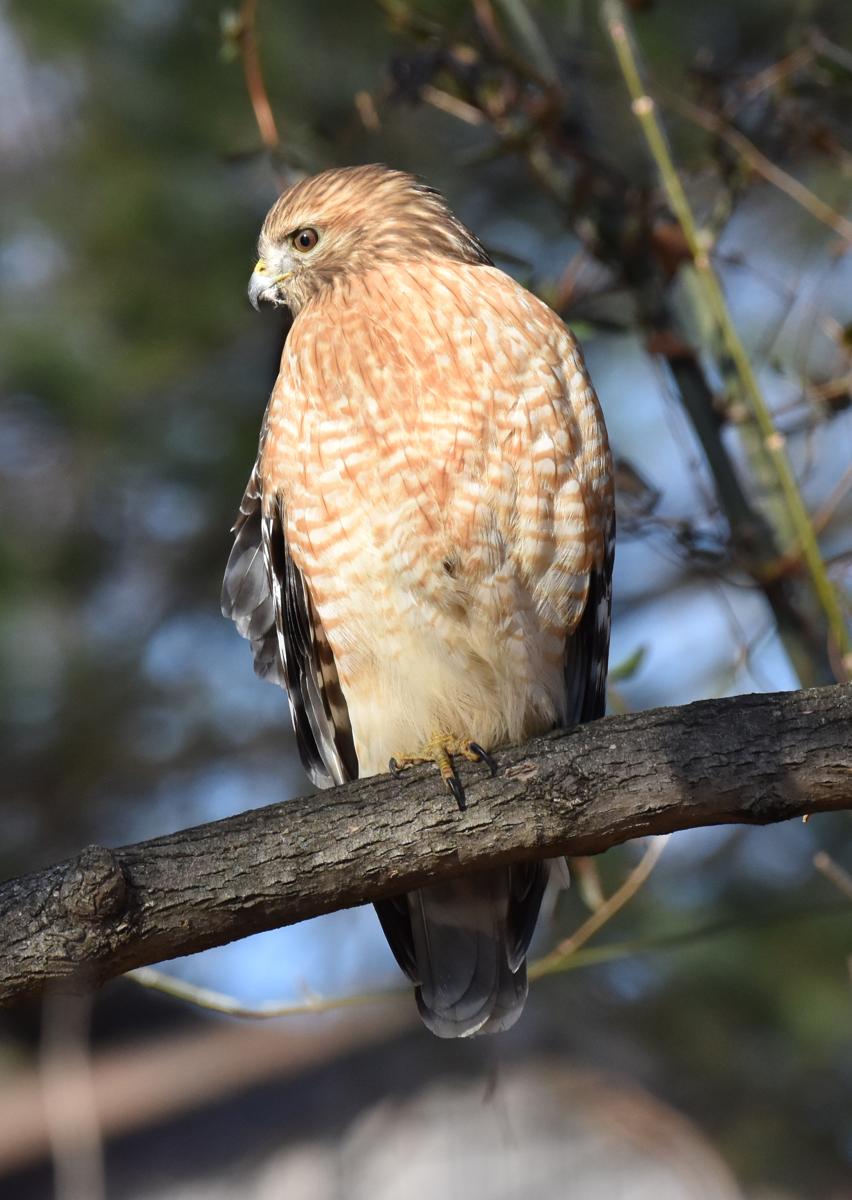 Red-shouldered Hawk #2
Red-shouldered Hawk at Lake Elkhorn on 01/31/2018. I was at the eastern end of the lake photographing the Trumpeter Swan. Many geese were also around. I turned around and saw something moving in the tree about 20 foot away. I initially thought it was a different bird in the tree but was very pleasantly surprised. This is my first hawk I have seen since I started birding. He flew away twice down a footpath. After the second time, I assumed he was hunting and did not want to be bothered so I did not pursue further.
This was my initial view of the hawk for about 2 minutes.
Lens - Tamron 100-400mm f/4.5-6.3 Di VC USD @ 400mm on Nikon D5500