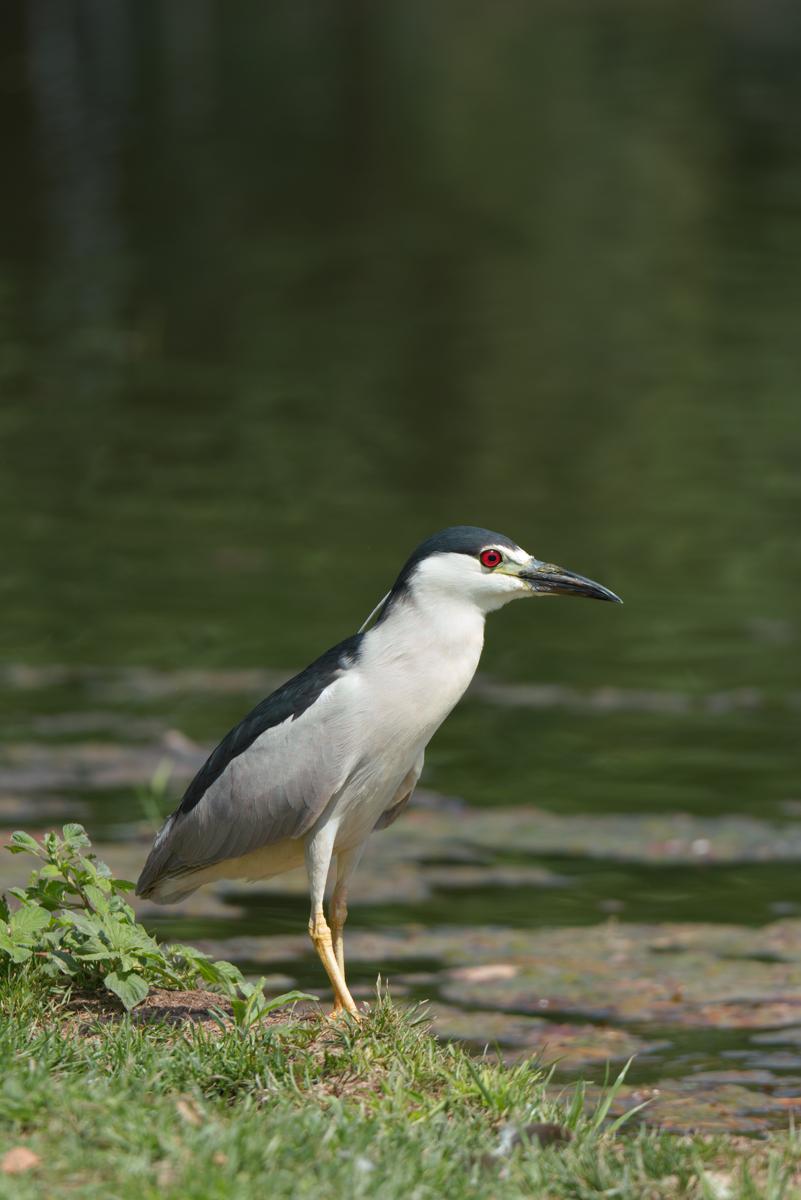 Black-crowned Night Heron - Baker Park
Black-crowned night heron at Baker Park in Frederick, MD. Baker Park is a fantastic spot for observing very friendly night herons. Black-crowned have been nesting here for several years each spring and summer. (This year has a new addition of a pair of yellow-crowned night herons that have nested and fledged young.) It has become my new go-to place for the night herons and I hope they continue to nest here in the upcoming years.
There is a lake in the middle of the park named Culler Lake, where this photo was taken. The heron nest up in the trees nearby so one is almost guaranteed to see at least one or two night heron in this area. I have numerous photos of the juveniles but always enjoy seeing the adults. This was the only adult I saw on this particular day in mid-July. I have been trying to get an adult in flight or fishing with both being unsuccessful thus far.
I have left this photo uncropped as I think it makes a nice phone background.
Lens - Tamron 100-400mm f/4.5-6.3 Di VC USD @ 290mm on Nikon D5500